Moving away from news about their alleged break up, pop duo PSquare and urban music station Soundcity have settled the "beef" they had with each other.
It all started sometime in 2015 Psquare and Olamide Adedeji, Channel Manager of Soundcity came for each other on Twitter after it emerged that Soundcity purposely boycotts Psquare videos on their channel.
But now, it seems all is now forgotten as both Peter and Paul via their Instagram pages thanked both Soundcity CEO Tajudeen Adepetu and Olamide Adedeji for giving peace a chance.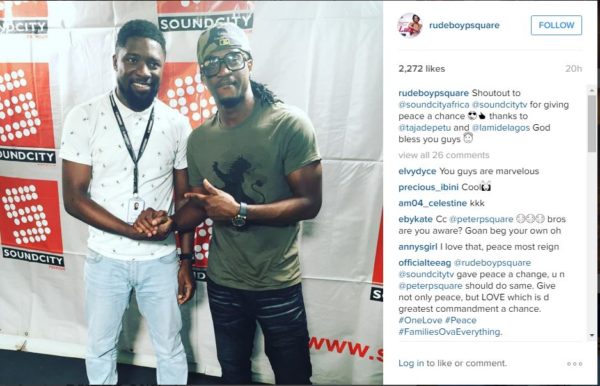 See Peter's post below: